A system built for peace of mind.
A clocking system built for peace of mind
Managing every employee's daily schedule can take up a lot of time. There is the need to juggle multiple people, know their schedules and know if those schedules are occurring and recorded. ACUTEC Attendance is a biometric attendance and absence software package or clocking system which will enable you to really understand what is happening with your business. The system is built on your staff 'clocking in' and 'clocking out' of your premises. A biometric scanner is installed which staff are able to sign in and sign out of the building by facial or fingerprint recognition. The system comes complete with a software package for you to access all the data you need to really know what's going on in your business.
Used by universities and businesses of all different shapes and sizes across the UK, ACUTEC Attendance is the perfect addition to your organisation. It ensures your staff's safety while also gaining fundamental reports for your business on time and attendance. Managing multiple shifts with different factors becomes easy rather than a headache with ACUTEC Attendance.
No longer need ID cards
Hygienic alternative
Avoids buddy clocking
Easy access to data
Ensure excess hours are avoided
Rota management
Dashboard for a full view of your organisation
Mobile application to access what you need on the go
Bradford factor integration
Cloud based
Integrates with payroll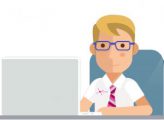 Download our free ACUTEC Attendance Guide for everything you need to know about our clocking system.
Complete with a dashboard for everything you need
The ACUTEC Attendance system is bundled with a dashboard system that provides complete management of what is happening in your organisation. You will be able to gain a clear view of both who is in the building and who is not, gaining health and safety reports and fire regulations in an instant.
The system is flexible to how you schedule your staff's time, allowing you to manage part-time and seasonal workers as well as those working off-site, training days, weekend working, bank holiday and time off in lieu, as well as annual leave and absences.
Download everything you need to know
Our Attendance System is perfect for to knowing what's really going on in your business. Find out more about our biometric staffing system to gain and access the data you need in your organisation.
Understand your business like never before