Bookings is perfect for you if your business operates on an appointment based basis. For example, if you are a business like a hair salon, a restaurant, law firm, dental practice or spa then you will organise your staff's schedules around the appointments that your clients book with you. If spending time with your clients is the lifeblood of your business, then Microsoft Bookings if a great addition to Office 365 for you. You're able to add a lot of automation to how you operate as well as provide your clients with a more flexible and accessible service.

Let your clients book time with you
The new application has three primary aspects to it. The first is a bookings page where your client can book time with the member of staff providing the service. For example, if you are a hair salon then your clients will have a regular stylist who usually cuts their hair. They would be able to choose that stylist when booking their appointment and then be able to see all of their available times.
Having to keep installing updates on your devices can be annoying, but they're there to keep you safe. Patches are there to fight against any holes in security that might have been discovered. If your patches are up to date then you know that all the known security weaknesses are being covered.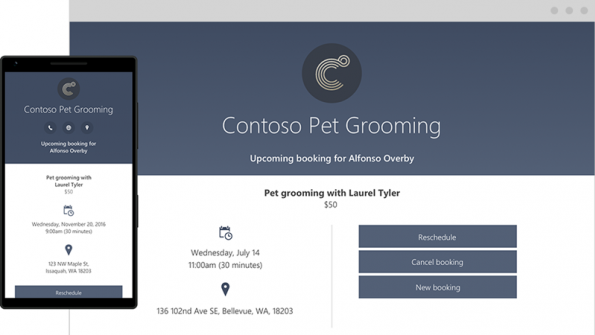 Access to everything you need
The second aspect to Microsoft Bookings is that the business has access to webpages where data can be recorded. Customer preferences can be noted, staff schedules can be accounted for and prices and business hours set. The application integrates with your Outlook calendars so that any appointments that are not client based such as internal meetings or training days are accounted for.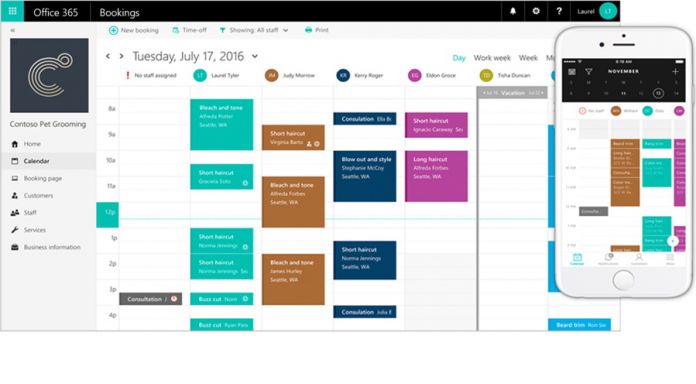 An application so you don't need to be tied to your desk
The final aspect of Microsoft Bookings is the mobile app that allows the business to view and manage all its bookings and access customer information. This is handy so you don't need to be tied to a desk or console all the time. If there's no one on reception, staff can handle the bookings on the go.
With Microsoft Bookings you are open for appointments to be scheduled all of the time. If a customer calls to book an appointment and you're closed or you're too busy to answer the phone it's no longer a problem, they can just book online without needing to contact you directly.
Confirmations and Reminders
When people book in advance they can often forget that they booked in the first place. With Bookings they will get confirmation and reminder emails to ensure that they remember and if they need to they can reschedule. The feature is automated and means that your time will be saved and money made as more clients remember to turn up to appointments.
The slideshare below sums up the benefits of using Microsoft Bookings in your business. If you have any questions the please call us on 01675 469020.
Get your head in the Cloud